GENERAL ASSESSMENT
---
ACTIVITIES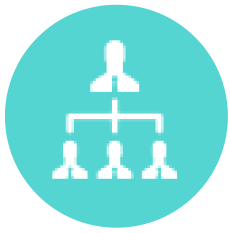 SERVICES
Continuously expanding customer base, solutions and privileged services creating the difference
With its flexible infrastructure quickly keeping pace with developments and trends, and its valueadded products and services, and its privileged solutions offered to and its business models developed for customers in line with their expectations, İş Leasing maintained its success in its sector in 2015 as well.

In 2015, aiming to grow with its distinguished solution approach, extensive service network and privileged services offered through its expanded customer portfolio, İş Leasing has taken steps towards customer satisfaction by increasing its capacity and efficiency with its pioneer technologies integrated to its innovative products and services.

Offering its service range to its customers through its 16 branches all over Turkey, İş Leasing has further expanded its customer base thanks to its extensive and effective service network, smart business processes, and customer relations management offering quick and efficient solutions.

The Company has created a difference in customer satisfaction with its approach creating added value by providing needs-based privileged financial leasing services to firms operating in various different market segments, sensitive towards changes, and highly in need of effective use of sources.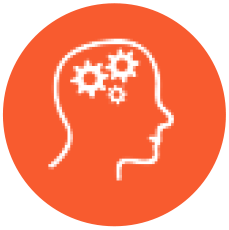 PORTFOLIO
Effective risk management and portfolio of good quality
Effectively managing its portfolio risk distribution thanks to its developed risk management systems and established risk culture, İş Leasing has maintained its strong positioning in its sector with its high portfolio quality and its rate of non-performing debts below the sector average.

With its effective and quick solutions offered through its extensive service network throughout Turkey, the Company has paved the way for extensive geographical distribution and sectoral diversity in its portfolio.

With its number of customers increased by 28% and its number of transactions by 24%, portfolio of the Company is comprised of a wide range of İş Bank customers and other currently existing customers. İş Leasing regularly adds new commercial enterprises to its portfolio through its services creating the difference, and accordingly, product diversity is assured with leased equipments of a wide range.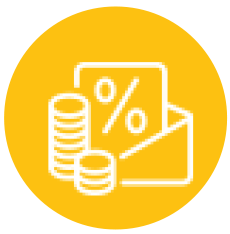 İŞ FACTORING
Founded in 1993 as one of the first factoring companies of Turkey, İş Faktoring A.Ş. is offering factoring services to its customers in domestic and international markets through financing, guarantees and collections. As a member of Factors Chain International (FCI), the Company gives support to international factoring transactions of its customers through its extensive network of correspondents. İş Faktoring A.Ş. is one of the important players of the sector with its sectoral experience and experienced staff.

Having completed the year 2015 with a turnover of 6,647 million TL, total assets of 1,979 million TL, and a balance of factoring receivables of 1,946 million TL, İş Factoring has recorded a net profit of 24 million TL. In its ratings report of 16 June 2015, Fitch Ratings has rated the long-term foreign currency rating and national credit rating of İş Factoring as BBB-, and its outlook rating as stable.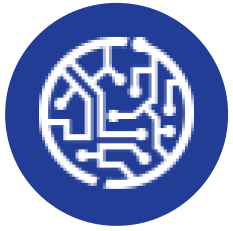 INFORMATION TECHNOLOGIES
Products and services making a difference with contemporary technological infrastructure, and effective and efficient business processes
Offering distinctive services to its customers through its technological infrastructure reflecting the most recent innovations, İş Leasing continued its technology investments in 2015, and realized projects aiming to make the business processes more effective and efficient.

Business Intelligence platform, implemented in 2015, does not only assure instant access to all kinds and types of desired data and analyses of every description, but also ensures access to trends in work flows and to forward-looking projections, and mediates more effective use of data for managerial decisions.

Another important project implemented in 2015 was WEB platform project which enabled the Company's field team and customers to have access to the relevant components and to execute deals via internet. The project to be further developed in such manner to enable the customers and suppliers to execute deals via web platform will be continued throughout 2016.

After-sales Services and Emergency Center are two important components of customer-oriented service approach of İş Leasing. After-sales Services Unit, providing its services through a call center infrastructure and aiming to perpetuate the customer satisfaction, is an important point of service for after-sales support demands of customers. Emergency Center, equipped with the most recent technologies, provides an assurance of being able to provide 7/24 continuous services to all customers under all and any conditions whatsoever.
HUMAN RESOURCES AND TRAINING
The steadily growing and strengthening corporate structure is based on qualified human resources and continuous development
Basic purposes of human resources strategy of İş Leasing are to direct and guide as effectively as possible its human resources, considered as its most valuable asset, and to create professional development opportunities therein for. Strategies developed by taking into consideration that steady growth and development of the Company cannot be independent from development of its human resources are continued to be implemented in 2015 as well.

To this end, the Company continued to take steps towards providing the employees with platforms for self-expression, and encouraging in-house development and motivation, and offering development opportunities for enrichment and diversification of points of view, and creating a corporate climate convenient for support of cooperation.

In 2015, initiatives aimed at increasing the experience and competence levels of newly recruited human resources, and protecting the existing strategic staff members, and providing them with the required training are continued.

As of the end of 2015, number of employees increased to 143, and portfolio size per employee and profitability per employee are also increased.

In the light of results of the Employee Satisfaction Survey conducted in 2015, the Employee Committee is started, and in the meetings held with participation of representatives from all departments and divisions, the Company's human resources practices, and employee motivation, and improvement suggestions are discussed, and the results are reported to the Top Management. The Employee Committee initiative, adopted by all employees, will be regularly continued.